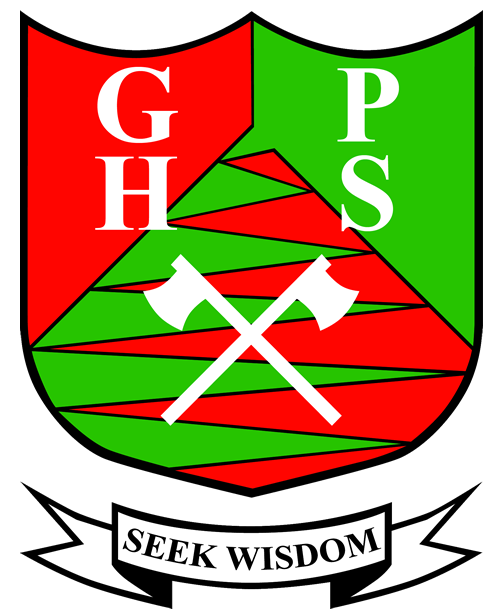 Gooseberry Hill Primary School
An Independent Public School
Annual Report
2018 Annual Report
2018 proved to be another sucessful year at Gooseberry Hill Primary School full of activities and opportunities that continued to make GHPS the school of choice for the area.
As I settled into my role as Principal it was great getting to know all of the staff, students and parents and begin to appreciate what a fantastic school community we have. There was plenty of change across 2018, with several long-standing school Board members stepping down including Co-Chairs, Mr Kevin Boots and Mrs Novak Dragecevic. Mr Robert Anderson stepped down as a community representative at the beginning of the year and Mrs Suellen Brown completed the final year of her term and deciding not to continue in 2019. I would like to thank all of these people for their contributions during their time on the Board and the strong and professional community that they have been part of establishing. As is the strength of our community, these positions have been filled with Mr Brook Durling steppinf up as Chair, and Mr Cameron Maitland (Community Representative), and Suzanna Robertson, Lauren Johnson and Tom Atkinson (Parent Representatives). The Board continues to support the future direction of the school and oversee the implementing of school policy and procedure to ensure we remain a successful school.
P&C Support has remained high, with the Spring Fair in Term 4 providing a highlight for all. The funds raised have been committed to the building of an outdoor STEM classroom as the school looks to increase the focus on Stem in the future. The P&C have again been well led by President, Mrs Kylie Eaton who is well supported by the executive team and many volunteers that help out by giving their time. Thr P&C also took the step to employ a Canteen Manager with Mrs Christine O'Brien providing the service 3 days each week.
Capital Budget spending focused on upgrading the AV equipment in the Keene Undercover Area to provide a performance space worthy of the talent at GHPS. This saw the P&C and the school commit over $50,000 to upgrade the PA System as well as installing a data projector and lighting to further showcase assemblies and events. Stage curtains were also installed to give the professional finish.
Long standing Principal, Mr Patrick Bourke retired in July with a process to find his successor resulting in my appointment beginning in Term 4. I would like to thank Mr Bourke for his outstanding contribution to Gooseberry Hill Primary School in his 12 and a half years as Principal. I would also like to acknowledge Mrs Fiona Elsegood and Mrs Anne Bell for aptly stepping in as Acting Principal during Term 3 whilst the appointment process was undertaken.
Teaching staff remained committed to providing a quality education program with the development of whole school stategic plans to reflect classroom practice across all year groups in Numeracy and Literacy. These plans reflected the continued implementation of whole school programs such as Letters and Sounds, Talk for Writing and Words their Way as the teachers constantly strive to ensure the programs at the school reflect the current research into cutting edge programs.
A continued commitment will see whole school plans across all learning areas streamlined over the comming years.
The quality of the Music, Language and Arts programs continued to show with the Cirque de Musicala at the Kalamunda Performing Arts Centre in Term 4, an outstanding display of musical and performance talent thanks to the efforts of Mrs O'Reilly, Miss Read, Mrs Kirkman, Mr Orrell and a number of other staff and parents who came together to make this possivle. Supplementary performances at Stirkfest, ANZAC Day, Grandparents Morning Tea and the Music Assembly further showcased the amazing talent at GHPS.
Consequently, many Year 6 students were successful in gaining entry into a specialist program at Kalamunda Senior High school for 2019. The Music, Art and Languages programs continue to be a big drawcard for student enrolment and set the tone for the reputation of the school in the wider community.
On the sporting field, GHPS students continued to shine with success at Interschool Swimming, Cross Country, Athletics, Football and Netball as well as a First place in School Sport WA Triathlon event and some outstanding efforts at the SSWA Cross Country Championships. The appointment of Mr Caddy as the Physical Education Teacher resulted in the implementation of Physical Education Classes for all students from Year 1 to Year 6 and some modifications to the traditional Swimming, Cross-Country and Athletics carnivals in an attempt to make them spectator friendly.
An increased Environmental focus saw us have an Environmental Expo at the end of Term 3 that was well received and resulted in some ongoing recycling and environmental awareness activities across the school. All students had the opportunity to visit the Red Hill Waste Management plant and got a real appreciation for the amount of waste that is produced and just how complex the sorting of it can be.
As we cast an eye to the future, it is exciting to see that we will continue to offer a well-rounded, research driven educational program at GHPS developing students into contributing members of our community. With an immediate focus on STEM, we are excited about the capital spending on an outdoor STEM classroom and the upgrade os the Cooke Room to a Science Laboratory as part if the State Government's Primary Science Lab initiative.
I also look forward to the continued support of the GHPS parent body and wider community to ensure we remain at the top of our game and always look for ways to be better.
Matthew Snell
Principal
---
Previous Reports

2017 Annual Report
2016 Annual Report
2015 Annual Report
2014 Annual Report
Copyright © 2019 Gooseberry Hill Primary School. All Rights Reserved.
Website Design & Maintenance by Chameleon Logic