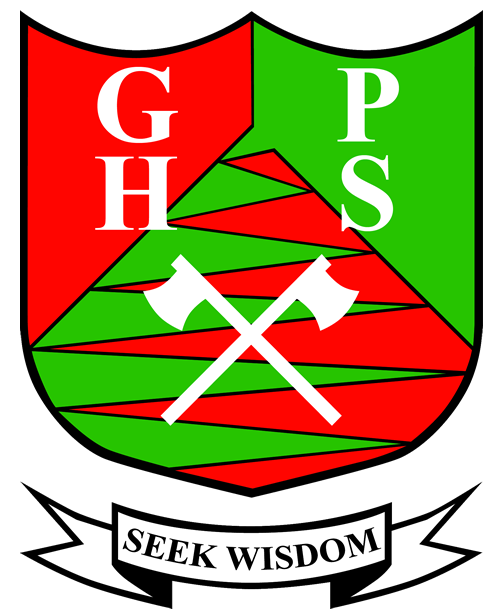 Gooseberry Hill Primary School
An Independent Public School
Welcome to Gooseberry Hill Primary School
Gooseberry Hill Primary School is located approximately 20 kilometres from the CBD in a unique bush setting with nearby national parks and local reserves and it is often frequented by a range of bird life and native wildlife. The school was established in 1972 and during this time has created an enviable record of being a nurturing school, committed to excellence and supported by a caring community.
The School became an Independent Public School in 2012 and this has given the school community some measure of autonomy to steer its guided path in the government school system. The School caters for students from Kindergarten to Year 6.
The experienced school staff members have developed a real sense of community and commitment to the school and assist in developing and coordinating programs which assist students to learn.
Latest Newsletter
Welcome Back
Welcome back to Term 4. As we know, this term will be over before we know it and we will all be wondering where the time has gone. It was an incredible end to Term 3 with Stirkfest and the Challenge Walk wrapping up the term. Well done and congratulations to everyone who was involved in those activities.
Staffing Changes Term 4
I would like to officially welcome Mr Luke Smith to GHPS as our Visual Art teacher. Luke joins us after many years experience as the Art Teacher at Excelsior Primary School. We are very excited to have Luke on board and look forward to him sharing his knowledge and expertise with the students.
Planning 2021
Thank you to those that have emailed me with information regarding your child's placement for 2021. I will consider all of these requests upon forming the classes for 2021.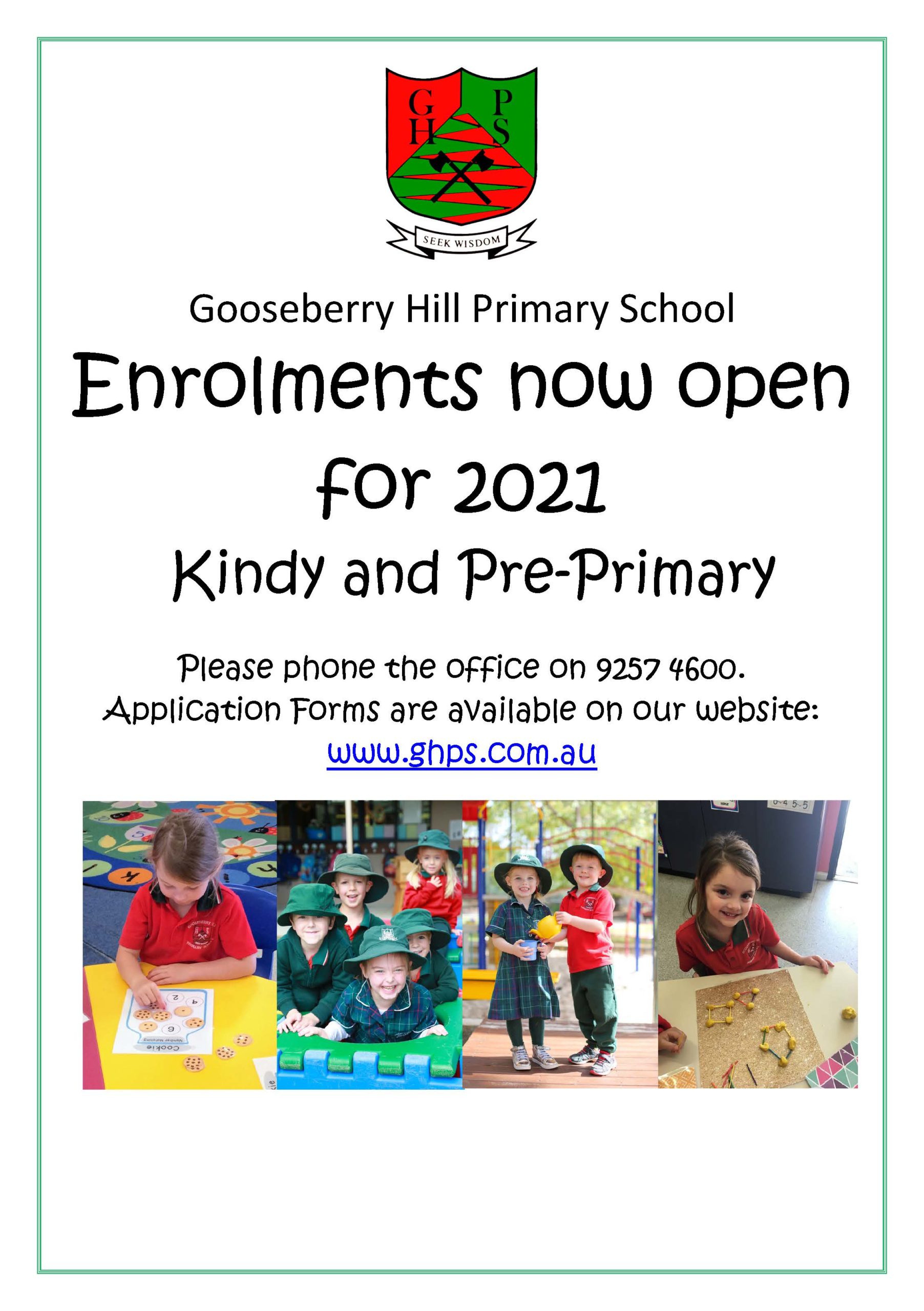 Latest Correspondence
First Lego League
Latest Event
First Lego League Tournament at Gooseberry Hill Primary School
School Tour Dates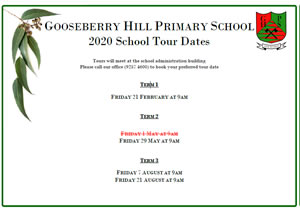 Copyright © 2019 Gooseberry Hill Primary School. All Rights Reserved.
Website Design & Maintenance by Chameleon Logic